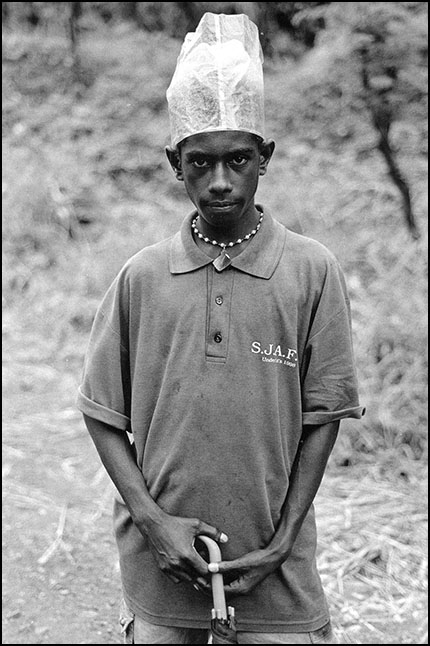 A day well spent so far. The morning was time out in the sunshine, snapping a few pictures, bumbling around on Quito's trolley bus and generally wandering aimlessly and enjoying it immensely. The afternoon has been a little time set aside for chores and a lazy rest (because I can…).
As always my thoughts briefly drifted to work underway, and the boy wearing his plastic hat (snapped a few years ago in Central Bougainville) returned as I day-dreamed about projects to finish when I get back home.
 I think he is beautiful.
He came floating down the road as I stumbled towards a village polling station set up for the 2007 Papua New Guinea general elections.
I stopped him (probably with inappropriate desperation), and he humoured me for the few seconds it took to take the picture.