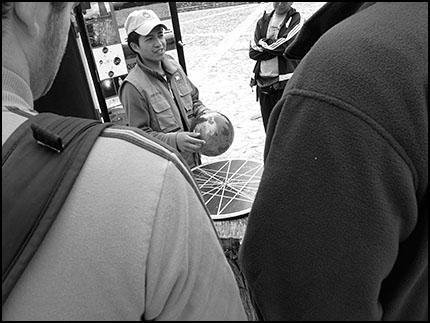 Ecuador… the equator… ahhh, got it (ding, the light bulb in my head illuminates).
We were off to a large market a few hours from Quito, but the stop at the equator did it for me. Heard about all the different methods of determining the lines position, the historic relationships people have had with the equator, the ability to see out into the milky way and view constellations at the same time that are often hidden because of geographic location… it was a cracking morning.
Best bit, of course, was standing in both the northern and southern hemispheres at the same time.