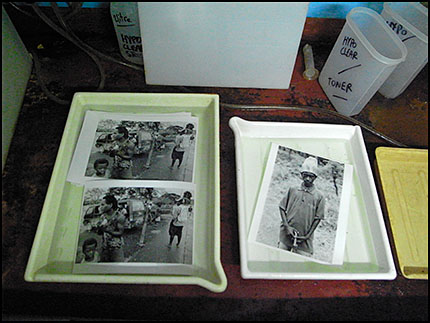 Power on, water on, chemicals mixed, negative loaded, metronome on, lights out, focus the enlarger, open the paper box… fantastic.
A needed escape into the darkroom to continue working through the edit of [17] that I am now committed to. Some photographs that I had not considered, or had been passed over without a second look, have now been pushed to the surface as the experience itself is distanced from the printing of the work.
Hopefully the project will benefit from this.
One Response to [17] prints