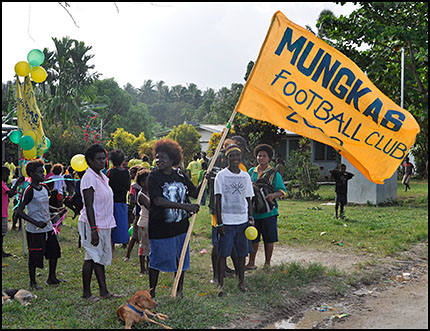 Saturday saw the grand final for the Buka men's premier division football competition.
Mungkas versus El'Qoa… a great game to watch with many chances on goal and some beautiful passing and individual skills on display. As a member of the Mungkas I was gutted by our 1-0 loss to a penalty awarded for a hand ball in the box, but thoroughly enjoyed the game as it was a great end to a tough season.
The entrance of the teams was a laugh. We had banners, flags, balloons, lollie throws and plenty of cheering… but when we ran on the sight that greeted us was the El'Qoa team running on through a burning gate. I just stopped and stared… classic.