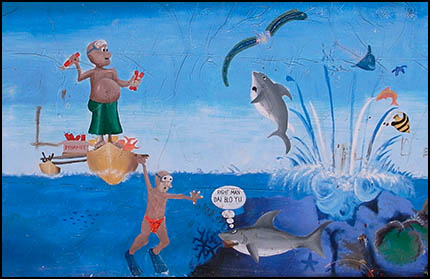 This mural is on a wall in Konedobu, Port Moresby.
Dynamite fishing is a well referenced curse around Papua New Guinea, and Bougainville suffers its fair share of the practice. I saw a friend's son in the Buka hospital covered in burns and missing most of his right arm due to an accident with some explosives while fishing. Unfortunately he died that night.
So along with the tremendous damage 'dynamite' does to reefs and local fisheries, the danger it poses to those using the technique is real and frightening.