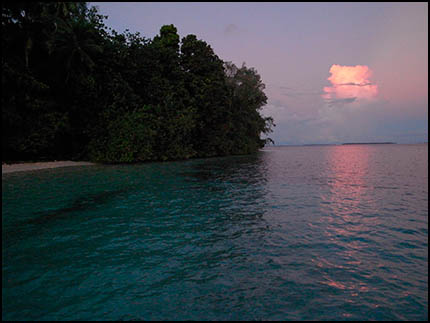 Last Tuesday morning we started an unexpected short trip out to Kavieng in New Ireland. The dreaded plane trips continue. A short stop over in Rabaul/Kokopo, so I really can't complain. It is a stunning spot to stop and enjoy the South Pacific. Edwina's good friend Rachel is up visiting, so we were off for a relaxing few days.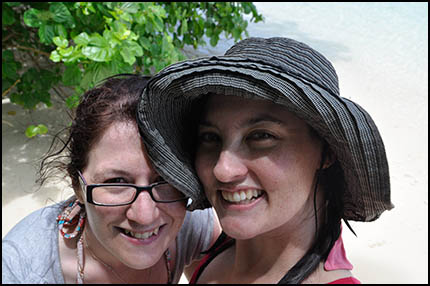 Rabaul was the site of a huge Japanese presence during WWII, with a large fleet of merchant marine vessels in Simpson Harbour and many bombers and fighters flying out of the numerous airstrips in the area. The allies attacked the harbour a number of times, and sank many ships in it and along the coast. Rabaul was a diving mecca for many years, with travellers coming from all over the world to sink into the deep harbour and explore huge vessels full of munitions, supplies and artefacts, that had become covered with incredible coral growth and countless fish.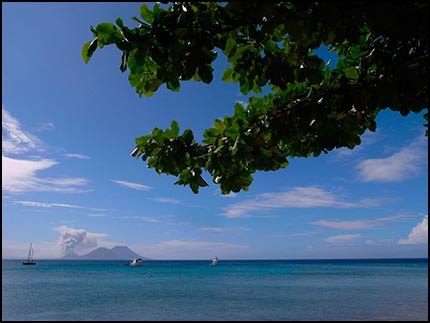 1994 saw the eruption of Tavurvur and Vulcan, covering the area in ash and pumice. Much of Rabaul was destroyed by the ash. Many of the shipwrecks, famous around the world, were covered and lost. Others somehow came through unscathed. I have been lucky to dive the Italy Maru and see the stunning black coral trees reaching out from its upturned deck.
Then back to Tokua airport and on to Kavieng in New Ireland. We were lucky to get a room at Nusa Island Retreat, so settling in was easy with the laid back atmosphere, incredible food and table tennis table (the site of many duels through out the trip).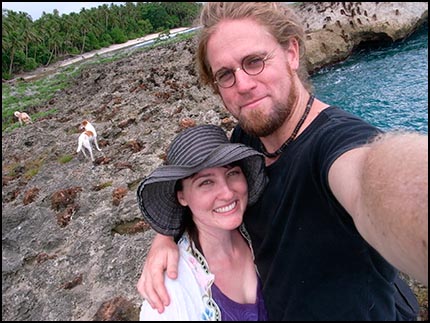 Days of walking in the bush, snorkelling on great coral reefs, wandering along the beach from village to village and reading a book were just perfect. I shot a few frames in the water, but nothing that will contibute to projects already underway. No point getting sidetracked, best to stay with those bodies of work that I've invested time and energy into.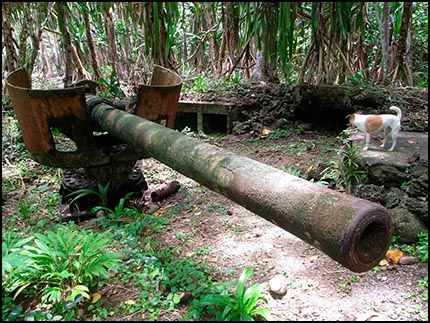 I got the chance to skin dive the Der Yang, a Taiwanese fishing boat that was sunk just out of Kavieng years back. It was a bit of fun, dropping down for a look, then swimming up into shallower water to enjoy the coral reef it lies on, with bigeye trevally and the occaional dogtooth tuna sailing by. Edwina and Rachel had scooted off to another island, and had found some wonderful snorkelling along a coral slope with little reef sharks and heaps of fish cruising around to keep them entertained for hours.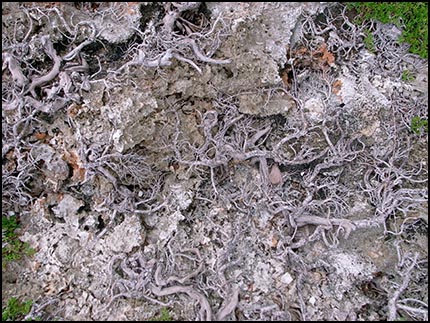 Typically though, a great day in the water has its price, so as I gave two solid kicks to boost myself out of the water into the boat I felt a sudden sloppiness on the right foot, and looked down to see the fibreglass fin blade had snapped clean through. Not happy, but nothing to do but shrug the shoulders and get another pair sent out to Buka. Maybe I should ease up on the food to get more hours out of my flippers.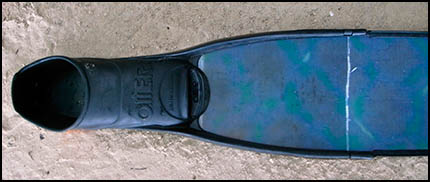 We road tripped down the island on another day to swim in a cool, clear river, fed eels at a village in ankle deep water and enjoy a day out eating ice cream.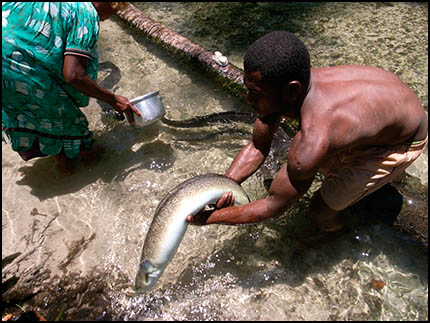 Then of course the delayed flight back to Port Moresby, so hours sitting around twiddling thumbs while you hear different versions of when the plane may or may not arrive. All good, there are worse places to be stuck for an afternoon. Eventually into Moresby for dinner.
4 Responses to New Ireland