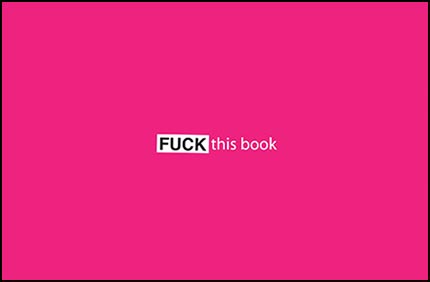 Every so often you come across a book that makes you grin until it hurts. I found this one a while back while wandering the streets of Sydney with JCJ.
I have never claimed to be high brow, and would assume that most of my friends and colleagues would back up that I often lack a certain grace and subtlety.
So when I see an entire book of 'fuck' stickers slapped on signs and then rephotographed… well let's just say it is one of my favourite purchases. Even the book title has been corrupted. The 12 year old boy in me just loves it. Hats off to Bodhi Oser for his 2005 effort and the continuing stupidity.
Oh… and the opportunity to purchase my own stickers… the possibilities…