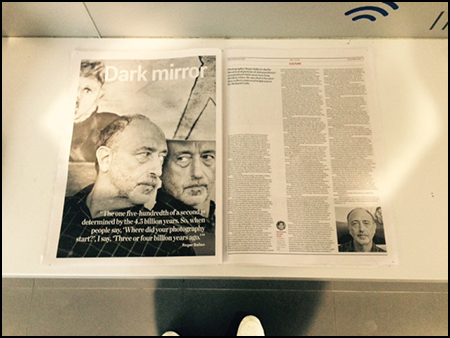 Richard Cooke has run a solid piece in the Saturday Paper on the photographer Roger Ballen. I grabbed the paper yesterday when waiting in Melbourne for another connection.
I've become a bit of a sucker for the SatP… the longer form and talented writers… and hey if people want to whinge about its particular political preference then have at it.
Sooooo anyhooo there's a whole two pages dedicated to Ballen… with two reasonably tight portraits of him… WHY NOT USE THAT LEFT PAGE TO REPRODUCE ONE OF HIS PHOTOGRAPHS? Why use his endeavours, his output, his work, the thing that is the reason for the article, the kind of work that lives so so well on the printed page (unlike many art forms) as a blurry background for his face?