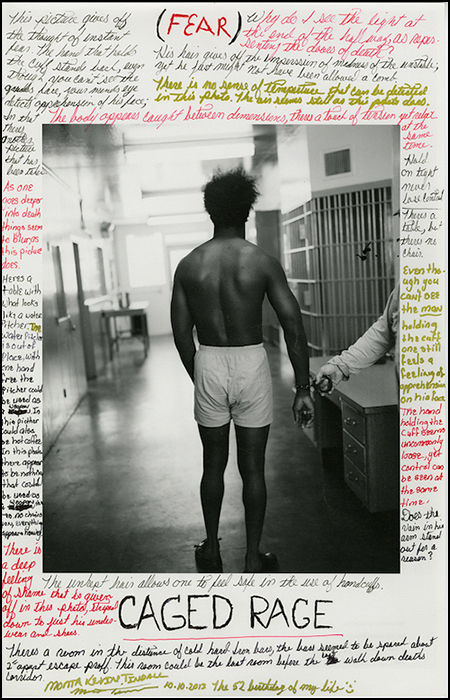 Prison Photography (prisonphotography.org) has for a long time been a fantastic place for digging into pictures; a place to consider approach, use, intent and engagement… advocacy and document.
A few months back they pointed to a fascinating interpretation project that Professor Nigel Poor has been working on with inmates in San Quentin.
The little elves here at KisimP can't give enough encouragement for you to get on over and have a little look, read and further explore. It points out further and the rabbit hole sitting there ready to accept your fall is wonderfully confusing and marvellous.
Check it here!