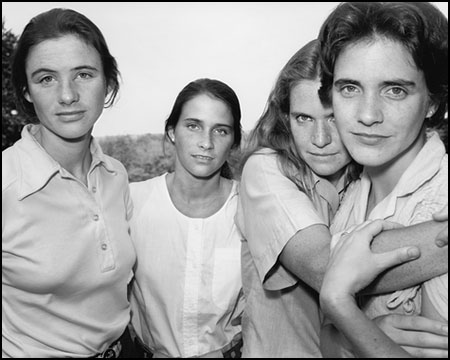 The two or three clowns who read this pokey blog will know that I'm a bit of a fanboy of Nicholas Nixon. His 'porch pictures' rock my world… and of course the cities from up high… the sisters… family… it goes on and on.
One of his prints hanging in the MoMA knocked me over years ago when I skipped through the galleries.
So it is exciting that the entire 'Brown Sisters' series is up on the NYT website to enjoy. To look at a project that has been running for forty (40!) years. Something that is 'live'… that continues… that is shown as it evolves (to see the thing hung now as opposed to fifteen years ago is an entirely different proposition).
Check it here: Nixon in the New York Times