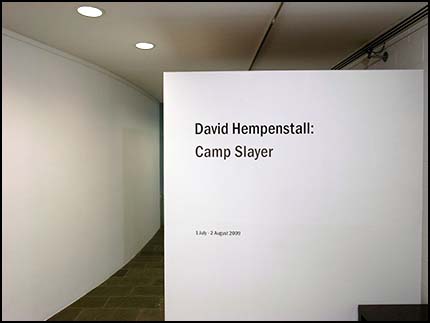 Camp Slayer opened on Saturday at the Monash Gallery of Art, Melbourne.
The crew at the MGA have done a fantastic job putting the pictures on the wall. It sits well in the space they chose, and the little prints mounted together in larger panels surprised me.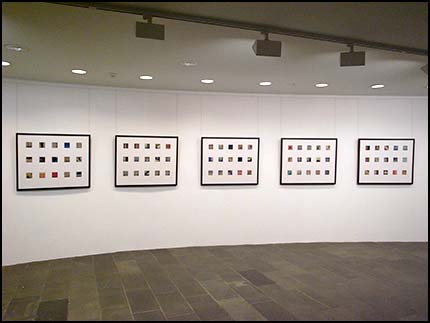 The opening was a relaxed affair, with friends and family mixing in to boost the crowd and hopefully tip public opinion in my favour. The show of contemporary German work in the large space next to the entrance is fantastic. Some brilliant photographs, beautifully arranged and hung, with some great diversity in the pictures. Obviously Matthias Koch's pictures were stunning, great to have seen them in person rather than reproduced via screen or book. If you are around Melbourne while it is hanging, get out to see this show  of excellent international work.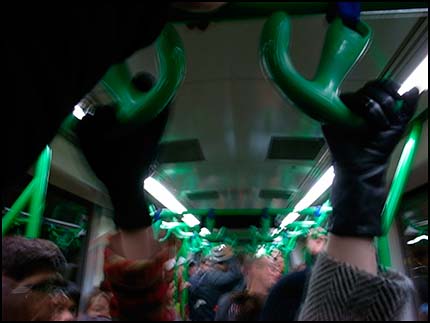 The evening then took a decidedly Victorian turn as we rode the trams around to end up watching the game between the West Melbourne Bulldogs and the Hawthorn Hawks (Australian Rules Football for those not familair). It was an absolute blow-out, with the  Bulldogs destroying the Hawks. The first quarter set the tone, and by half time it was virtually over. Mum was happy to see her team doing well.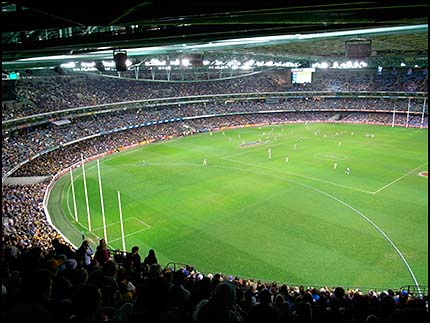 Of course a few of us ended up in a pub, a quiet drink before crawling into bed around 1am.