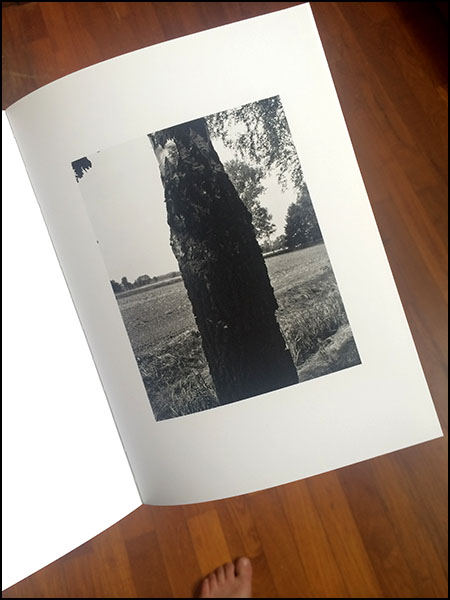 I got a few short days with Michael Schmidt's Natur recently… and had to give that particular copy back… something to rectify at some point soon…
It's a beautiful little book, sits comfortably in the hand and reproduces the pictures as jewels. The lovely cloth cover with a type title bumped into it is a gorgeous, simple way to house the work. The picture above stopped me in my tracks when the book fell open to it as I handled the little darling for the first time. Those tiny little black 'ticks' out below, and to the right, of the foliage occupying the top-left corner… they make me grin… truly grin like an idiot! Such magic.
It was a big loss when he died a few months ago… still quite young… probably with plenty more to do. Still, his body of work that remains is stunning and something to really delve into.