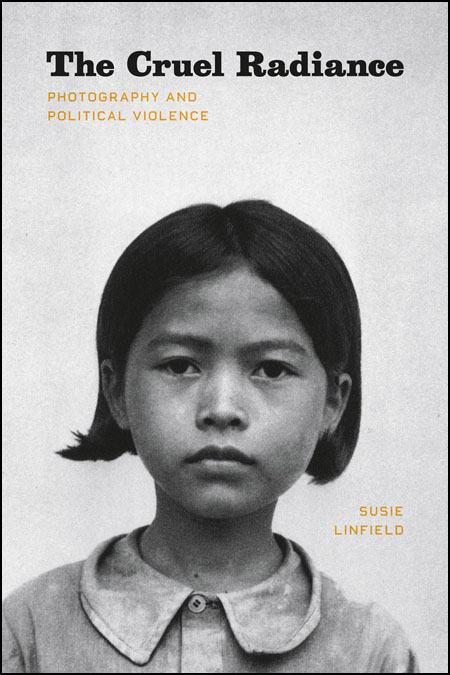 "For its first chapter alone, Linfield's The Cruel Radiance should be required reading for any photography MFA student. The author makes it very clear that photography criticism should start out with photographs and from photographs, instead from tiresome, outdated ideology or an outright disdain of the medium. What is to be gained from such an approach is then laid out in the following sections, each diving deep into photography and its relationship with and (in)ability to deal with human suffering.
Thinking about writing a little snippet about the book, I picked it from my book shelve, to find dozens and dozens and dozens of flag markers sticking out from its pages. What can I say? We might struggle with photography and its relationship to suffering for a long time. But if we make this book – and not Sontag's – the starting point from which to explore the subject matter, we might actually get somewhere."
Colberg has just put his finger on it here… Ming leant me The Cruel Radiance a while back and it is truly important. Lucid, strong and able to be handled… something for the next book order so I have my own little copy on the shelf.
Mr Conscientious put together a little reading list some time ago and it is worth flicking down. Not a huge pile of scary texts… and his interest and decisions explained along with each title.
Check it here