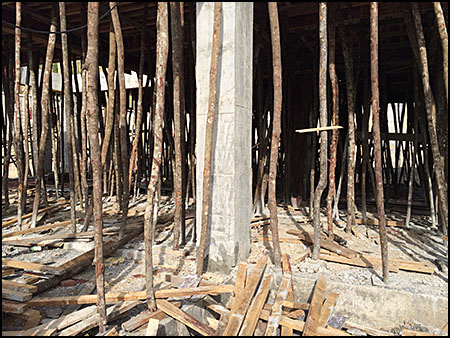 I guess it's ridiculous to talk about losing time through wasted effort… it is used in equal measure whether sitting on the couch or splitting the atom.
But missed events or circumstance through choice sometimes hurt. I've landed back after only a short period of time away from the boys to find them both changed significantly – I am more aware of (and excited by) the changes due to the period apart and yet feel a sense of loss that I missed the ongoing transition that got us to this point.
At the same time the short trip away out to see friends and stomp about on both new and familiar ground gave me great loads of energy (even if it did beat me up a bit physically… note to self: ya ain't a young pup anymore…).
So raising the peak of my 2nd hand trucker cap to the loss and urgency that 'time away' (from anyone – for it is forever a mode within we exist) brings to our daily shuffle – may a heightened awareness of it drive me to the present.