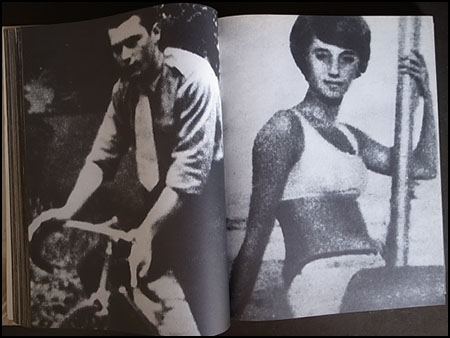 Mirelle Thijsen:
But tell me, why are you, being yourself a private collector of amateur photography and photo albums, so much interested in the photographic memories of other people?
 Erik Kessels:
There are a number of reasons: one thing I find interesting is the typology you discover in this genre. In case you collect all albums of a specific family, the typology is the following: two people meet each other in the first album, in which the man photographs his girlfriend up close. They are totally in love with each other. The second album is a wedding album. The third is made at the time the first child is born. The fourth, fifth, sixth and seventh album is a great mix of everything. What you see is chaos: the birth of a second and third child, vacations, children's parties. That sort of thing… The last album will be created when the children have left home. And both parents go on a holiday with each other again. In a way, it is a kind of remake of the first album.
Also the rituals and customs that people have, I find interesting. As well as the boring routine in such an album: pages with pictures of mountains that are totally non-descript. Which just indicate: look there is a mountain! I'm interested in errors, for they are amateur photographers of course. These people are just enthusiasts.
*
The long discussion about the work, books and influence of Christian Boltanski can be found
here