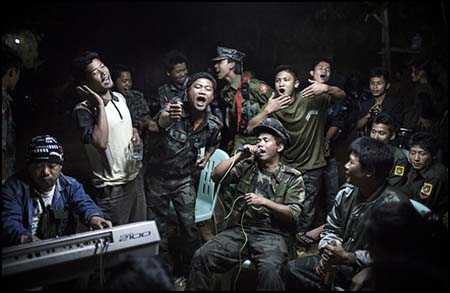 I saw a beautiful picture today… made by Julius Schrank.
These members of the Kachin Independence Army are singing at the funeral of one of their commanders who had died the day before.
Look at the microphone cable… look at the gentle fingers of his left hand holding the loop… his comrade above in the green shirt, hands squared off on each other, mouth rounded by forceful song… and the gesture of the guy wearing a white shirt, eyes closed and hand raised… and most importantly the slightly bemused expression of the guy seated on the far right of the frame.
Find Schrank here