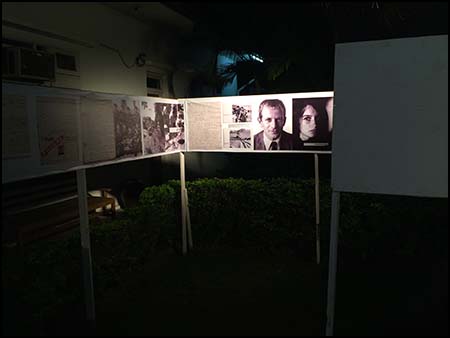 Another slab of pictures were splashed up on the wall this evening… this time as part of the ongoing Yangon Photo Festival… local + international… still + video… discussions, descriptions and questions.
The install of Gilles Caron's work in the garden was a magic mix of pictures and tearsheets… it was great to quietly walk through it by myself as people drifted off for food and booze and gossip.
Of course the wine dragged me back into the fold and I crashed a table of recalcitrant photographers (thank you to you all for your kindness) and slowly worked my way through far too much Myanmar red wine (that might just pay me back ten-fold at 6am when the monsters start yelling at me).
Until then… sleep.