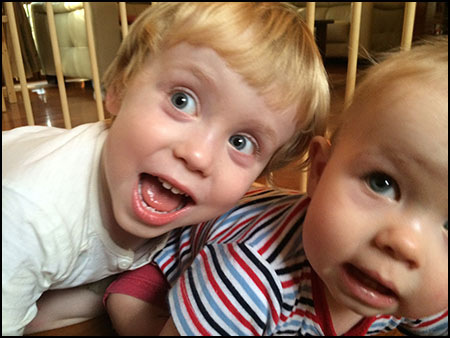 It's been a frustrating day battling technology in an attempt to make a video call out… congestion, speed and speed bumps made it a real bar fight.
But through the generosity of others we somehow managed it… the link worked for a while… and little faces stared across at each other from thousands of kilometers away.
So a big HAPPY BIRTHDAY DARM goes out across the airwaves… hope the weekend is a beauty!