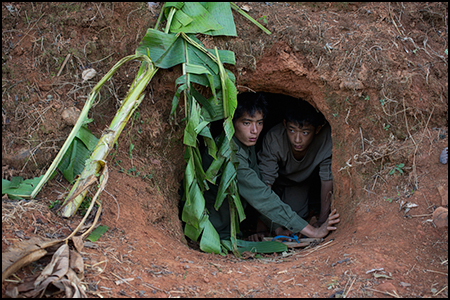 Ryan Roco works across a few mediums… he's comfortable running stills or moving footage (hats off for the talent).
He committed substantial time to a number of projects here in Myanmar and his pictures endure as document (both as historical record and agitating proof).
A warning now for readers that there are occasional graphic depictions of trauma in a number of Roco's pictures. We're not suggesting you look away… just that you are prepared and not blind-sided.