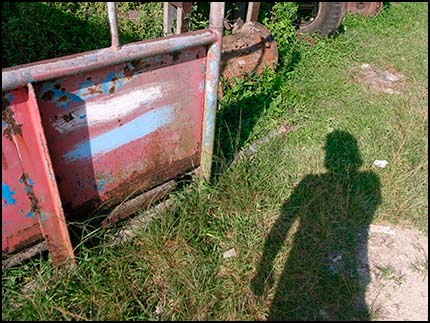 Down to the darkroom this morning for some last minute tidying and maintenance, the bank for some cold hard cash, to Jamie's to pick up my speargun and esky, then off to the airport by 8am.
My loathing of planes and everything associated with them continues. No fear of flying, just the tedium and uncomfortable seats (I'm not ponying up for business class). On top of that, in transit today through Port Moresby (flying from Buka to Sydney), I had to head over to a doctor's office and get another JE injection. Bad food, crap seats, immigration queues, forms to fill out and a needle to boot.
But, for anyone wandering through the Sydney airport with a little time, you should check out some of the photography they have up on the walls. Some big duratran prints (my assumption that they are C-type trannies), all lit up and dramatic. Some interesting pictures. I seem to pass by one of Destiny Deacon's every time I go through Sydney International, so stopped to make a blurred snap of the big bright glowing picture.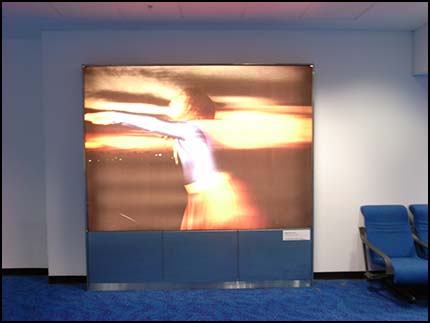 Better time spent looking at photographs than selling your soul at the donut stand.
Deacon is represented by Roslyn Oxley9 in Sydney.