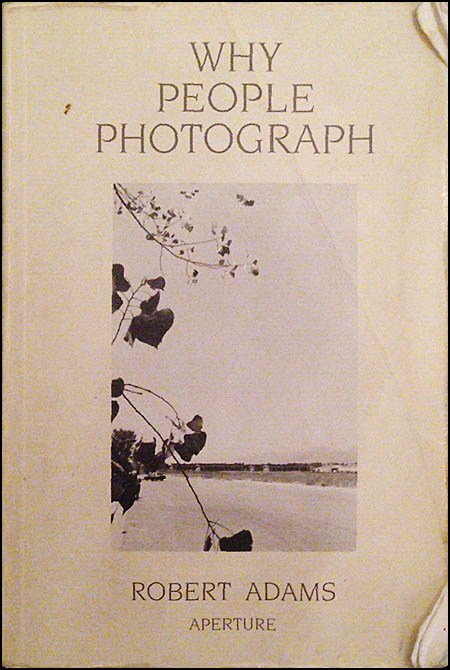 It is known that I am a very simple creature who repeats himself often… and as such I feel no guilt whatsoever in again pointing to the glorious little piece of writing by Robert Adams that I retreat to often for a few minutes of silence… the beautiful 'Colleagues' that opens Why People Photograph.
My copy of this little paper back is dog-eared, folded, dirty, scuffed and weary… it's spent as much time out on loan to people as it has with me… I'm often stuffing it into their hands while encouraging them to read that opening essay.
So again I opened the book on the recent 'flight through the night' to find a smile in its pages.
"…
If I like many photographers, and I do, I account for this by noting a quality they share – animation. They may or may not make a living by photography, but they are alive by it.
I think for example of a friend who, when he was a young man, sometimes took pictures along country roads while sitting half up out of the sun roof of his moving car, steering with his feet. You couldn't argue him out of this practice because the rationale was to him so clear – the view. And apparently he was meant to do it, because over the years he went on to assemble a vast photographic celebration of Colorado life. When I hear his voice on the phone now, full of avidity even in old age, I promise myself that I will take grand, unsafe pictures.
…"
Magic.