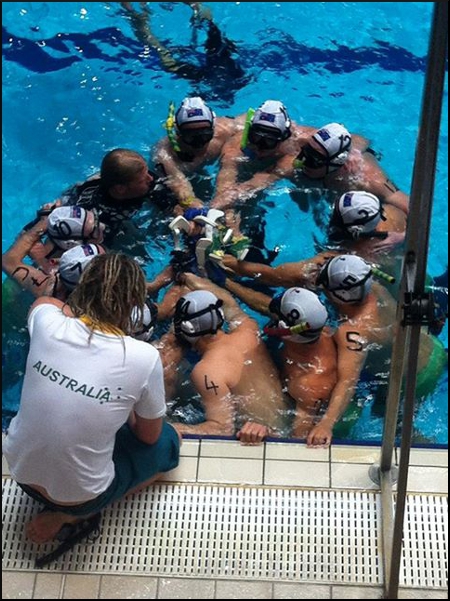 Last weekend all the Canberra Crew jumped with joy as we found out that our own John Bridley won gold at the Underwater Hockey World Championships in Hungary. John was playing as a member of the Australian Men's Masters Team.
So while the efforts of the whole Australian Squad should be applauded (for they were brilliant) this is a little entry focused on throwing out a R-E-S-P-E-C-T to one of the people who has taught me so much about this crazy game.
Well done John – you should be proud.