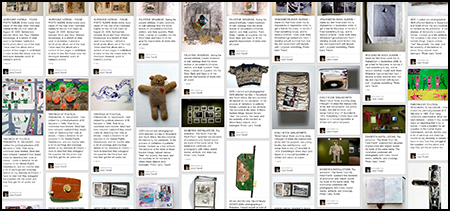 All the whacky ways to 'connect' online… all the devices, the portals, the platforms, the hubs, the opportunities to share and the opportunities to comment… makes things like ol' KP seem just a touch blasé and booooorrrrriiiniing…
But boohoo and too bad… coz Larry Towell's scrapbook on pinterest is a lovely few minutes well spent…. even if it has gone awfully quiet (as these things often do).
You can easily check it from the General Store.