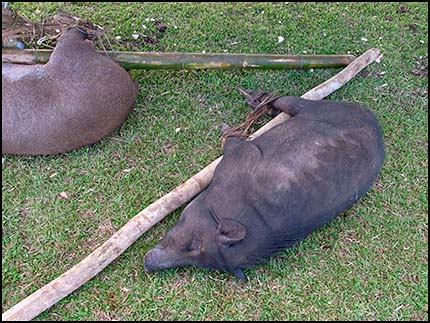 I reckon I've got swine flu, but Edwina call's it a 'man-cold'. It's been kicking my arse for the last week.
By the look of what's coming over the news services nobody will be attending the Camp Slayer exhibition in Melbourne next month because we'll all be locked away to guard against the dreaded H1N1.
***
edit: just as I hit 'publish' the news playing in the background starts talking about a 'downgrade' of the swine flu response in Australia…. maybe people will be there to heckle.
One Response to 'Swine flu'