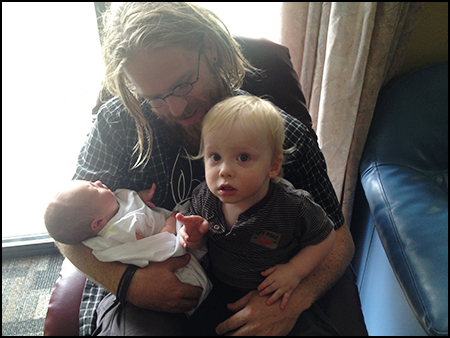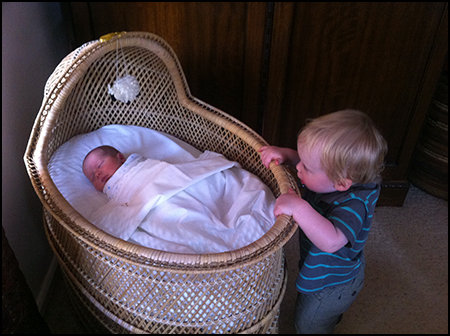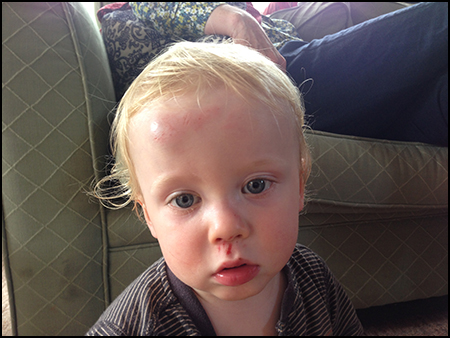 It's been a heavy week for little Fred and he's come through like a champ… with a few speed bumps as can be expected.
The arrival of Alex has been a shift and Fred is eyeing him off from across the room and occasionally giving him a kiss when the mood strikes.
But today he came home early after ploughing into the concrete with his face (no doubt it all came about through wild hysterical running, throwing of a ball and general fun until gravity kicked in).
Don't worry little man… it'll all come good.
2 Responses to big changes