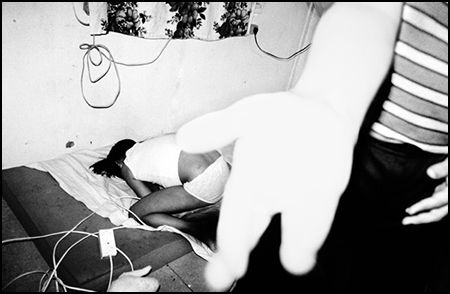 Jacob Aue Sobol is a young snapper who everyone tuning in here will be familiar with… the biting prints and Magnum membership means he's well known and not the next big thing.
But wonderfully the work that established him and made that initial mark is still magnificent and a joy to look through. He upped and moved to Greenland and lived with his lover while he hunted, fished and made pictures.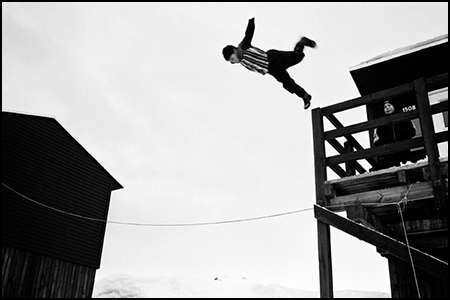 I'm always fascinated by the bitter cold and its 'representation' (or lack thereof) in photographs. Apart from some uncomfortable mid-winter hikes in Tassie's South West, some nasty mornings out in the Middle East and some long days in the north of the USA (one January) I've never really truly faced that desperate cold that no doubt fills, influences and informs these pictures. So I sit and stare at them with a huge smile… with a grin and a nodding head… with joy and humility and thanks that he's pointed his camera, pushed the button and ended up showing us what came of it all.
So thanks to Jacob Aue Sobol and Sabine… for my life is richer for having never known you other than through some of these prints and snaps… if that could ever be considered knowing someone?!