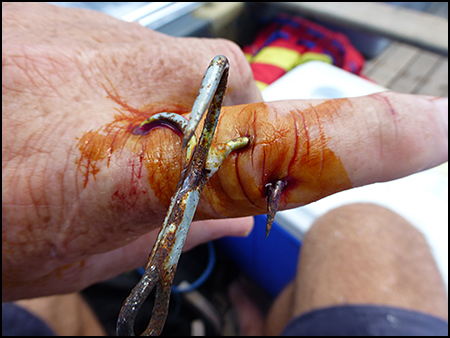 It's funny coz it's not my finger… oh Bougainville you are the island of laughs.
Story goes that late last year a spanish mackerel had made it into the boat and was still a little green… hand slipped… treble went straight into the meat… fisherman squealed.
I've got the video of it being removed… for all those people imagining it now… know that because of the barbs you have to push it through rather than pull it out… good times.
All good in the end. No damage, no tears and just a funny story and some pictures left over.
Well done Muz.