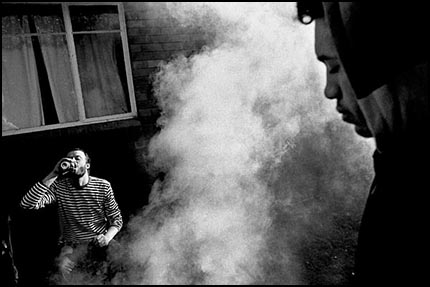 Everyone should duck over to Sean Davey's site (www.pidgin.com.au). He is a very active photographer, and has some fantastic projects under his belt and no doubt more currently underway. This month his website is being used to showcase the work of Emmanuel Onom, a young man from 8 Mile settlement in Port Moresby.
Hats off to Sean for branching out into a role of support and promotion of upcoming workers. He has been working with the University of PNG, and organising cameras for students and others to allow them to photograph. I'll hopefully meet Sean next month. I'm looking forward to hearing about all the things he is up to.
Go spend some time looking through the pictures.