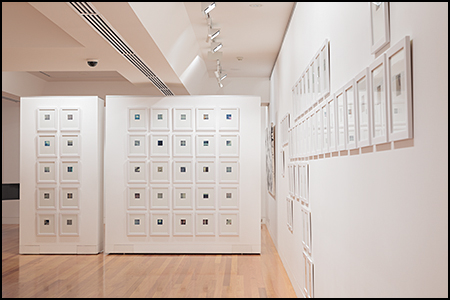 Got back into Canberra on Sunday morning. Nice and early so I had the day with the family.
The short trip into Coffs Harbour was wonderful. They're a wonderful crew. Superb.
Leigh, Deb and all the gang had organised a magic opening on Friday night and then a Q&A session and morning tea on Saturday morning. Both events were well attended by the wonderfully enthusiastic community who are the Coffs Harbour Regional Gallery's strength. The engagement was fantastic: ideas, questions, lines of enquiry, laughter and statements flying about with wine, coffee and magnificent food.
Angela Tay's incredible work was hanging in the gallery with my little snaps. Her use of ink on a large scale was magic for me to see… and the work 'Random Rice' still sits with me, a piece that will have lasting influence.
The show is on till March.