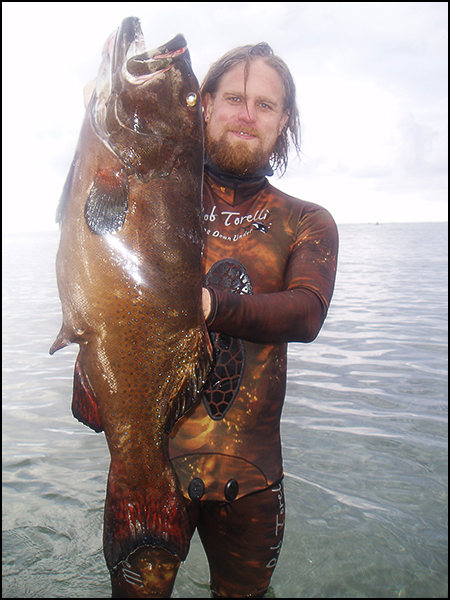 Warm water, good friends, sliding into the sea with a lovely current running and a buch of canoes on the upcurrent edge of an offshore reef…
Sailfish splashing on the surface… dogtooth and tax-collectors rolling down the slope… and well and truly my best coral trout to date… it was a decent fish.
Of course Maro and Rutana were there… who else?!