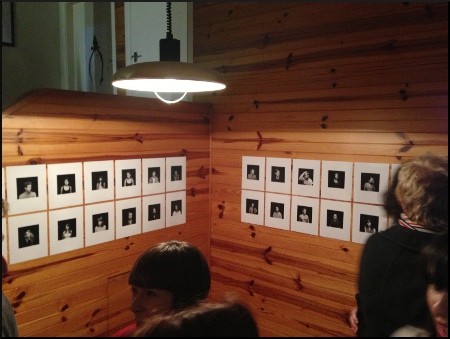 Charlie 'Darkness' White turned it on last night in Canberra.
96 portraits from his '80' project hanging in a house stripped back to create a one night only show to enjoy.
The place was packed with well over one hundred people sprawled through the house and across the driveway and lawn by the time I got there a little before 11pm… so many would have come and gone by then as well.
There was dancing, drinking, smoking, pictures, portraits, limbo without pants and general enthusiasm for the effort.
So big respect to the fella.