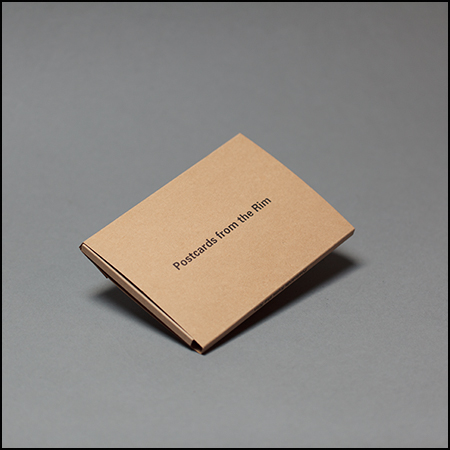 Postcards from the Rim opened on Saturday at the Goulburn Regional Art Gallery to a warm and friendly crowd who enjoyed the wonderful light space, pictures and artefacts.
The crew at the GRAG have done a wonderful job installing the work of six very different workers (and a collector) together in a hang that does not suffer from the disjointed nature of some group shows. From the big dominating pieces of Stephen Dupont all the way through to the quiet colour of Gary Lee; the show flows through the little alcoves and long walls without trouble.
So on Saturday afternoon, with full bellies from a beautiful lunch and a short stroll with the sun on our backs, we wandered into the gallery and saw it all hanging… beautiful.
Laila Kazak put together a magnificent little catalogue for the show, a wonderful and little simple object to hold in your hands and enjoy. It can be stolen from the gallery for a pittance (brilliant little book, brilliant price… don't hesitate).
The show is hanging until 20 October 2012.