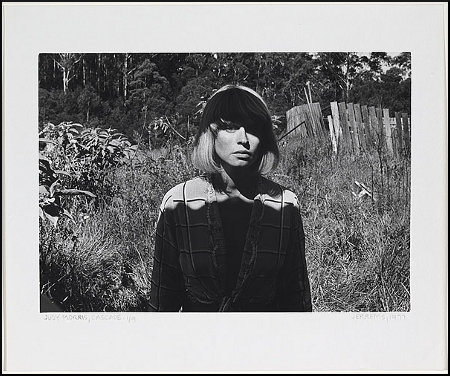 The National gallery of Australia recently hung a show of Carol Jerrems' prints from their extensive collection (of which the majority came into the Gallery through a family donation some years ago).
It is a fantastic little thing to wander through, all sorts of pictures (and the sandy haired yoga man bent forward into the light is something I've snuck back to a few times to quietly enjoy when no one else is around).
A forum was held on the Saturday just gone and a good turnout was on. Peeps travelled from all around and at times some lively and pointed discussions were had (both within the larger forum and on the sidelines). I dipped in and out with my ears as I was on the clock snapping… but there are worse ways to work away a Saturday than scooting around with coffee in the blood and fancy-pants-cameras slung on the shoulder.
So I guess I can only encourage anyone within striking distance of Canberra over the next few months to go and check it out… to quietly stalk through the little rooms and pause to stare at her accordion books and small prints.
There are some tiny tragedies in amongst it all. And some magnificent singing efforts.