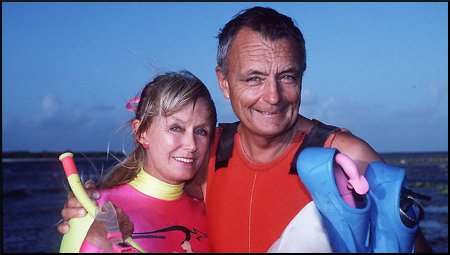 Ron Taylor died this morning.
Most of us know him through the endless reels of footage dating back over the last fifty years and of course the thousands of stills… not to mention the shark footage he and Val shot for Spielberg's Jaws.
Scratching around the Sydney scene years back with Deacon and the crew meant I briefly bumped into him a few times and I was always left grinning like an idiot.
So with sadness many of us tip our mask and snorkel, smile and slide back into the water to stare at the fish. He will be missed.
One Response to RIP Ron Taylor