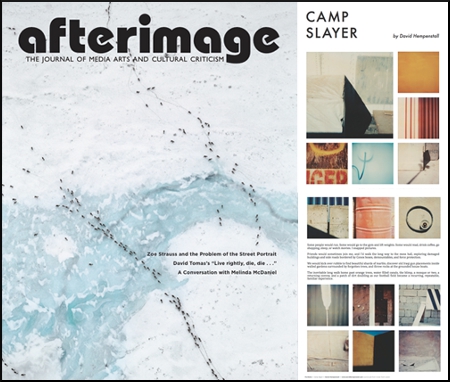 Camp Slayer has had a lovely little run in Afterimage – The Journal of Media Arts and Cultural Criticism.
Looking forward to getting my copies once they've has winged their way from the States and having a flick through… thumbing the pages and marvelling at it all.
Afterimage Online can be found here.
One Response to Afterimage