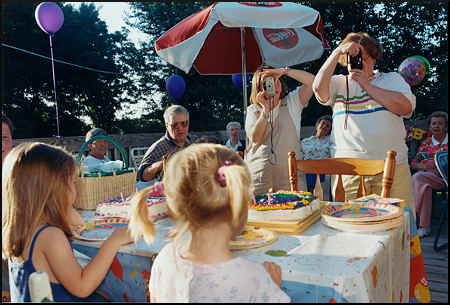 Years ago I saw Jensen's pictures in Contact Sheet (a subscription I need to put back in once coins are a little more common) so it was wonderful to have her Canaries project drop into my inbox via the Verve blog just yesterday.
A prolific and talented worker – she's been hammering along with aggressive and burnt colours, pointing her camera about the place and staying super busy.
The Canaries work is fascinating in its politics of chemical exposure, social dislocation and the forced changes to life, existence and relationships. Her other work keeps you coming back for more.
One Response to Thilde Jensen