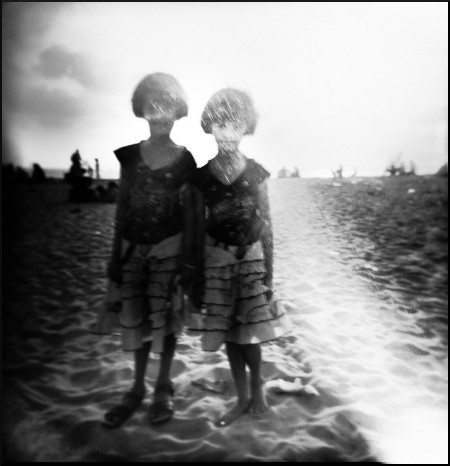 The Barnack Award has come round again… and congrats to Frank Hallam Day and Piotr Zbierski for their wins. Hopefully the awards will be of benefit and drive new pictures and opportunities!
From the prize site:
"First prize in this year's highly prestigious photography competition, the 'Leica Oskar Barnack Award 2012', goes to US photographer Frank Hallam Day for his portfolio entitled 'Alumascapes'….
… In his images, Frank Hallam Day depicts the phenomenon of man and his environment in a unique manner and makes recreational vehicles (RV's) – ultra-modern, high-tech and luxury homes on wheels – the brightly lit and dazzling stars of his pictures. They seem to be inextricably entwined in the jungle landscapes of Florida at night and appear as essential islands of security in a dark and hostile environment. They protect their owners with a feeling of safety and comfort in the lap of luxury. Of course, this form of escape no longer has much to do with the love of nature, relinquishing everyday luxuries or winding down. Frank Hallam Day's images reveal that the relationship between man and the environment is more ambiguous than ever before…"
And then…:
" Piotr Zbierski is the winner of the 'Leica Oskar Barnack Newcomer Award 2012' with his portfolio 'Pass by Me'.
… In the words of Piotr Zbierski, 'I chose photography because it lets me get very close to people. It is the only medium with a directness that lets me show the existence of the imagination in the real world.' In his images, he concentrates on faces, gestures, the expression of feelings and relationships. His images have no pretension of being original, but instead are authentic. They depict scenes from the heart of life itself, captured at a wide variety of locations. The majority were shot on journeys through Eastern Europe and India…"
Pictures to see… lots of pictures to see.
http://www.leica-oskar-barnack-preis.de/
http://frankhday.arloartists.com/