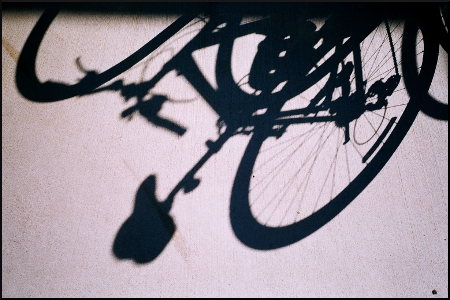 I'm no cyclist.
No idea how quick I go… no clip-ins… no fancy bike (yay for old rusting junkers!)… no weekend rides or yellow touring jersey…
Just the crusty wheel-wheel for getting to and from. And I'm enjoying the process of turning the pedals more each day. Cold fingers and toes… half-frozen tears crawling down my cheeks as the sun attempts to climb over the horizon… being passed by every other cyclist, a few joggers and the odd casual walker (for I spend more time enjoying the view than hunkered down over the bars counting the seconds)…
…with a fat cheesy grin plastered across my face.