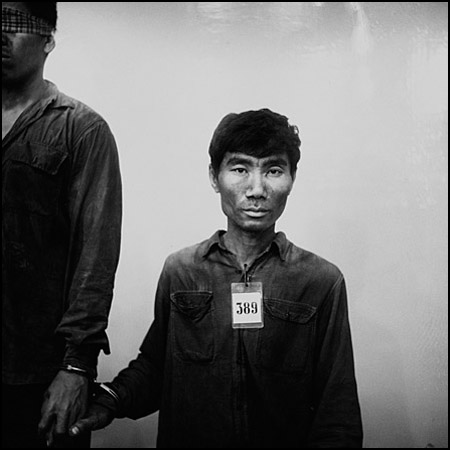 There are some crushing, soul destroying portraits over on ASX from the Tuol Sleng Prison in Cambodia. Makes you gag just looking at these people staring back out at ya.
And then you ask the questions about the idea of documenting this 'action'… the concept of the trophy rattles in my head, the keep sake for the administration…
Enough to put the shivers up my spine twenty times over.
The Kurdish and Shi'ite sites that I was around were a very different set-up… bound and blindfolded, marched down into bulldozer carved pits wearing all their clothes and carrying jewellery, money, ID… they were hidden, disappeared, out in the middle of nowhere…
Anyway… if you have the time (for to simply glance and move on is possibly a mistake) then I encourage a few quiet moments spent simply looking at these people.
See them here.