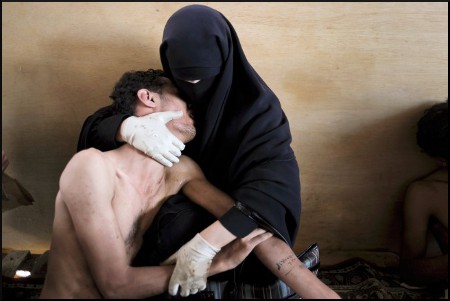 The World Press Photo awards have (as always) inspired debate, arguments, applause and frustration… and that's just amongst the little inbred world of the snappers.
Two interesting recent articles on decent blogs have caught my eye (as well as many others). They speak to narrative, references to well known work (both photographic and paint), judgement and questions over selection and edit…
Either way… good to read and great to consider the concepts raised – to explore them in more depth and with quiet opportunity in the coming weeks.
The first is on the (notes on) Politics, Theory and Photography blog – posted on 10 Feb 2012.
The second is on the Visual Culture blog here.
And of course hats off to Samuel Aranda for his award! http://www.samuelaranda.net/