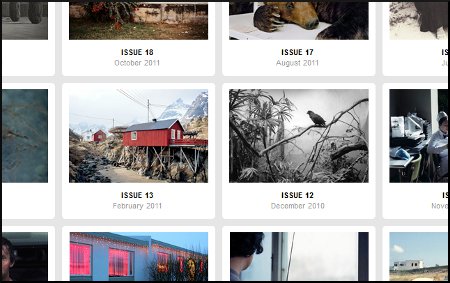 Unless you will is the fantastic online magazine run by the photographer Heidi Romano. She's been busy with it for a few years now and always seems to pull together one fantastic issue after another. It's a wonderful little touchstone, a stripped back presentation of pictures and effort.
It's these magic opportunities that we must take… to follow little leads presented to us through places like UYW… to head out wandering and exploring the magic efforts of others… to celebrate the pictures and the sweat, toil and worn out sneakers that got them in front of us.
Best thing is UYW is always happy and waving from the porch. Solid.