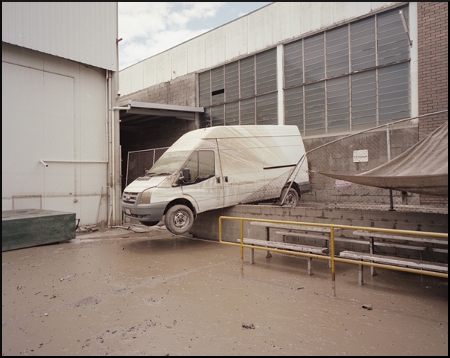 Warwick Baker has been making waves for the last few years and isn't set to slow down anytime soon.
He's a young bloke from Canberra (now down south in Melbourne). He's managing to balance the commissions and the personal pictures, pushing ahead with shows, books and trouble (let alone underpants pictures – respect on the tighty-whiteys).
I love his 'Russian Wedding' picture in the Charmwood series and obviously get gut giggles from the apolocalyptic mud drenched scene from Rocklea of the van (dead with its back broken and breath knocked out of it).
There are many places to see his work (best to do it in person if possible)… but an easy start is obviously his personal website.
Get surfing.