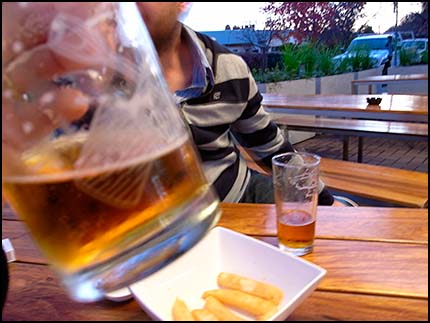 Matt Smith was a good person to have around me when I was last in Canberra.
He is always ready for a beer in celebration or consolation. This picture was made at 'beers in consolation' after an auction went pear shaped on Edwina and I.
Today another auction didn't go our way, so more sad beers are in order.