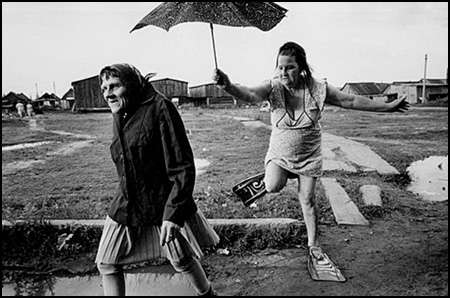 Pomerantz opened his blog years ago as a little look inside his MFA… and it spiralled out into all sorts of places as he marched along.
It's gone pretty quiet over the last while… but there is a short conversation he had with Jason Eskenazi back a year or two ago that floats my boat whenever I drop by to read it.
Eskenazi is wonderfully candid about his pictures and his reasons for his working habits without the "whatever" coolness of "not caring" – he simply states what he does and makes no apologies.
And really… the picture from Wonderland with the umbrella and flippers rocks my giggling, childish world every time.
Get over for a good little read here.