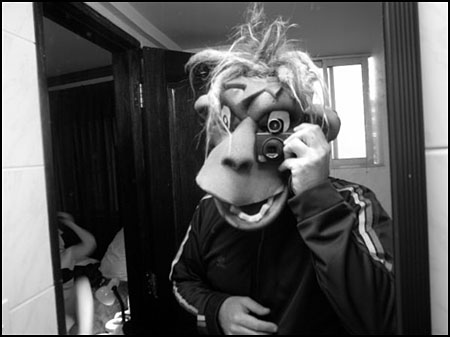 Rain is falling in Canberra and I'm lucky to have a weekend lined up that consists of carrying boxes, tearing up walls, carrying more boxes, driving to the rubbish tip, carrying more boxes and then rolling north for a secret rendezvous with a dodgy Canadian.
So with such an exilerating few days lined up I thought it best to chuck another little grab from that jewel of a book – it might just breath a little life into the next few days:
Peter Brown: Trees are central to so much of your work. It seems to me that just as poets build up personal mythologies over time, photographers do the same. What do trees represent to you? Why are so many of your books focused on tress?
Robert Adams: The short answer, I suppose, is that they are beautiful. But what does that mean? In Virginia Woolf's novel To the Lighthouse the central character, Mrs Ramsay, thinks about three lines of poetry: "And all the lives we ever lived / And all the lives to be, / Are full of trees and changing leaves." That surely is a reason we attend to trees.
PB: Because trees are more than trees.
RA: Yes. Paul Tillich wrote, if I remember correctly, that everything we say about God, except this statement, is metaphor. Those are the likenesses I suppose i'm after. Never to be decoded. Left to stand.
With any metaphor, if one spells it out, not only the subject but the picture itself gets smaller.
Among the best things about photography is that by its nature it has to begin with specific cases. A tree is first of all wonderful as the particular tree it is. If it doesn't live for us in that way, then it's not going to take us further.
Though eventually, yes, a tree does point beyond itself. And our experience of it is enriched by associations and intuitions. A.J. Meek recently sent me an unforgettable view of the Union cememtary at Shiloh – rows of gravestones beneath old trees. The picture brings to mind Thomas Worthington Whittredge's painting of a camp meeting under trees. And stonewall Jackson's dying words: "Let us cross over the river and rest under the shade of the trees." And George Barnard's pictures of trees broken by cannon fire. All those associations reinforce an understanding that the trees in Meek's picture are more than just landscaping.