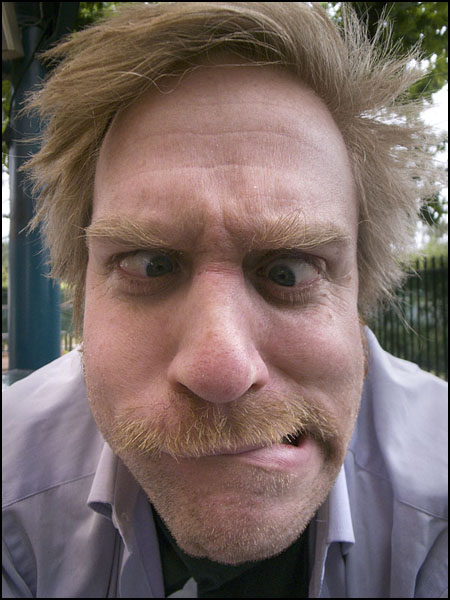 It's been a solid few weeks of just 'getting through it' with light now breaking through way down the tunnel. The escapees spirits have lifted and we're all dreaming of sipping rum on some random beach where the law can't find us.
Movember is drawing to a slow close and peeps have been generous in their donations for a good cause. The mo is about as offensive as it gets (I didn't go anything cool like a trucker, just went the 1980's top lip… brutal).
Most of last night was spent up at hospital with the little guy spewing like a champion and looking miserable (all good, just a random bug in his guts putting the worries into new parents… he was chirpy and laughing by the end of it and again this morning).
But as we sat there I had a little book to pass the time while he sat there giggling and blowing bubbles… a tiny thing that always fills me with joy… Adams' Along some Rivers. I always grin at a particular piece of a wider discussion he had with William McEwen:
WM: With all of the pictures and all of the books, what are you trying to accomplish in your life of photography?
RA: I suppose to learn how not to complain. Robert Frost said that the best achievement in life is to learn to be good-natured. That sounds pretty close. And very hard. I'm like that woman who took her little boy to the beach and saw a wave wash him out to sea. She promised God that if He'd return her child she'd never ask for anything else, and the next wave deposited the boy safely back on the shore. She ran and hugged him, but then noticed that he'd lost his cap. "The hat, Lord," she demanded. "What about the hat?"
WM: You've always struck me as being good-natured, so apparently you've succeeded.
RA: For the odd millisecond! [laughs] Some of the best times are when I'm photographing. It helps me forget the hat. It helps me to pay attention to the beauty of what has been given. Photographers, unlike philosophers, tend to focus on what's there rather than what isn't.