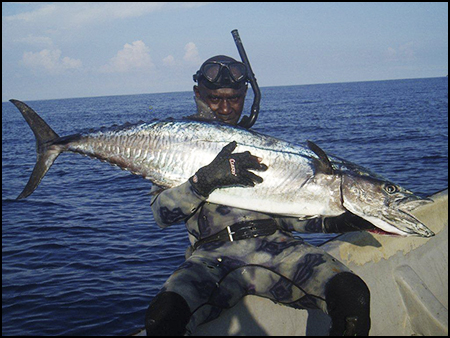 It's just been hectic – that's my excuse anyway. Nest management has stripped the life out of the last few weeks, crushing all at KP HQ under its weight.
But a message through today has pumped the needed oxygen back into the operation. Willis and Rutana have heckled from up in the Boogie by showing off a magic fish that Jamie rolled recently.
So here KP sits, moustache and beanie clad, staring at a fish that would feed twenty people around the BBQ, staring at warm water, staring at a best mate, tearing up just thinking about what that magic place means and what it has changed in KP.
I'll be up with J and the crew as soon as I can, barefoot and sun burnt, dashing around through the scrub, chopping up my skin on the coastal limestone shoreline, snapping a few pictures and maybe eating some magnificent fresh fish.
Until then ol better just stap isi and kick back with a smile. Keep dancing everyone, just keep dancing.