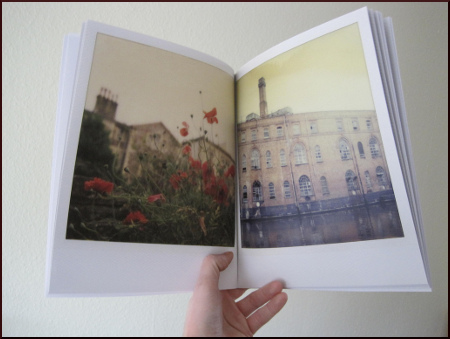 Stuart Woodman from ++GoodBooks sent me the whole stable of publications last week (after I paid – just in case someone thinks anyone would be silly enough to send me something for free). Landed on my door a day or two ago… and I've been snooping through them ever since.
Love it. They're little things (Abstract Polaroids is tiny, unbelievably small… delicate and jewel-like, you open it gently with care). Louis Porter's other effort Unknown Land is in there amongst them. Fantastic. And the 30 book is growing on me minute by minute. Magic magic magic.
I'm working through the four books – and it is without doubt that ++Good treats each book as an absolute object in of itself. They are not rolling them out on a production line, they are not running to some sort of formula or 'standard' – they're just addressing the pictures and finding the repro and finish of choice.
These books are accessible, affordable and worthwhile.