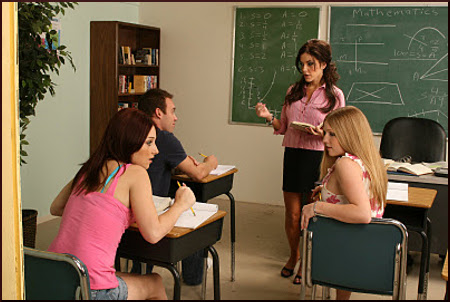 Not ashamed to admit that I follow @clintonduncan on twitter… and it pays off with links and references to a thousand things I don't understand or comprehend (but if I'm smart I have a proper look to try and get a little 'distance education').
Well today there was a cracker, an absolute killer, and I celebrate it with a big grin and a giggle – this is not the usual stuff that goes through… it just seemed to catch my eye…
Blackboards in Porn is a blog that is (and I quote): "Celebrating pornographers who go the extra mile when set dressing classroom porn and actually write something on the blackboard. What do they write, and is it correct?"
Golden.
It's safe for work, so don't worry about clicking on the link (well, caution is always advised…). Seeing it's Friday night you've got the weekend to have a look without worry of sirens sounding in the IT department of your big box employer.