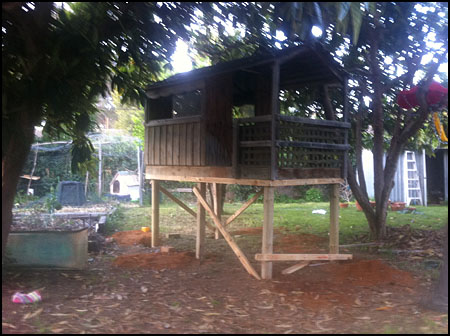 Been quiet here on KisimP… just been cruising, stayin busy and trying to 'get on with it' (of course with a few set-backs and a need to re-evaluate a few things).
But amongst all that monotony yesterday afternoon threw out a beauty… I got called in to help carry a cubby house into a friend's backyard.
So there the work crew assembled, soft of hand and weak of arm, and we sweated, stumbled and groaned as the little house nestled onto its new posts.
And all the adults there stood back and instantly wanted to either build their own or climb straight into this one… do we ever grow out of cubby houses?